SPECIAL MACHINES
presse étude designs and realizes complete production lines integrating machining, mounting, wiring, programming,installation on sites, maintenance and retrofits.
---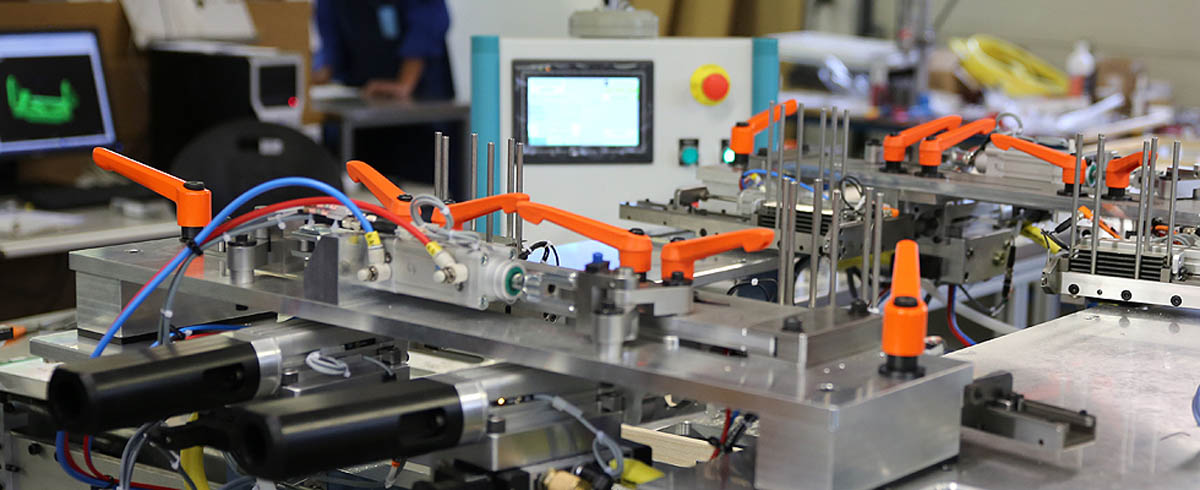 We can also provide subsets that can be integrated in your production line. Example: cutting tool set and press.
Conception with SOLIDWORKS® 3D + LOGOPRESS® 3
Automotive industry:
- Air conditioning water tank assembling machine
- Punching , forming, assembling tool.

Phone industry:
- SIM module cutting and sticking on the smart card.

Bank industry:
- Card cutting set (tool + press).

Connectors industry:
- Components assembling machine for pin & sockets contact.

Medical industry:
- Module cutting machine on blood analysis device.

Household industry:
- Assembling machine for washing machine door.

Watch industry:
- Special device for item assembling
- Machining device
- Quality control device.